Maps and timetables on this site were updated for 2022 on March 8, 2022.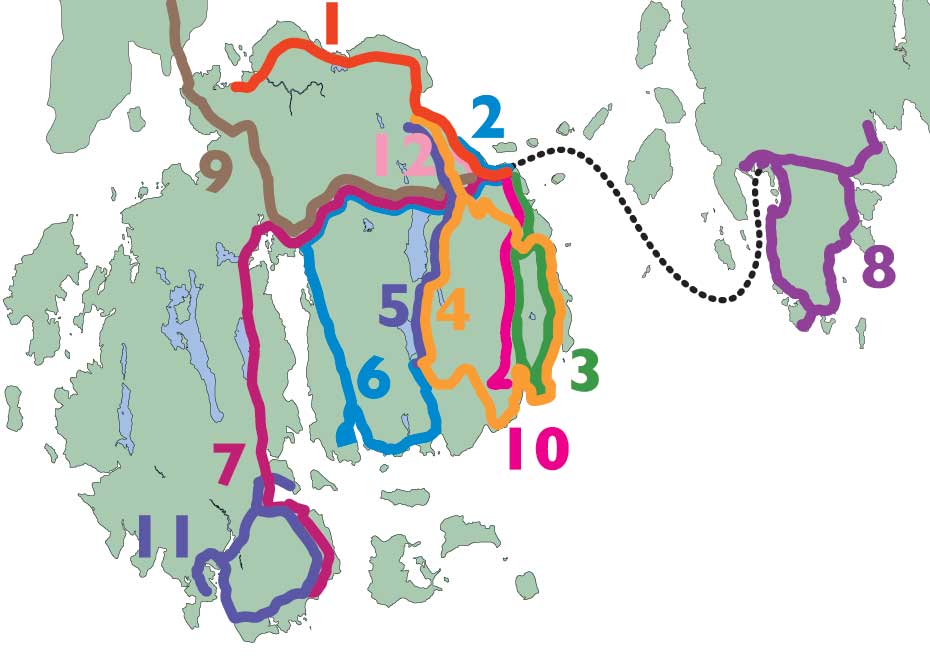 The Island Explorer features bus routes linking hotels, inns, and campgrounds with destinations in Acadia National Park and neighboring village centers. Clean propane-powered vehicles offer Mount Desert Island visitors and residents free transportation to hiking trails, carriage roads, island beaches, and in-town shops and restaurants.
2022 Service Calendar
The Island Explorer operates on Mount Desert Island June 23 through October 10, 2022. Fall service begins August 31, 2022.
On Schoodic Peninsula, spring service begins on May 25, summer service begins on June 23, and fall service operates August 31 through October 10.

"A wonderful service. Best way to get around. Fun to ride. Happy drivers."
-Island Explorer passenger from Texas
"Using the bus really helped us to see and visit a lot more of the island. "
-Acadia National Park visitor from England
"This makes the week a real vacation."
-Island Explorer passenger from Massachusetts
"Free is the way to be. I like your bus service."
-Island Explorer passenger from Franklin, Maine